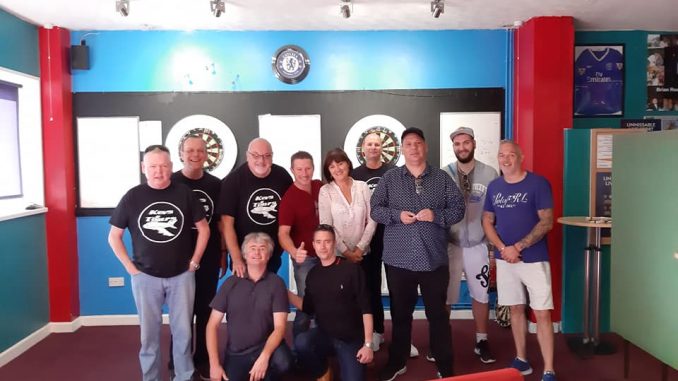 September 2019 
We thought let's have a holiday with a difference. Taking in about 2 weeks we visited 3 countries, Hungary, Slovakia and Austria. This page is about the first country we visited which was to be Hungary. We travelled to our destination airport of Luton in a luxury mini coach provided by http://www.yellowcoaches.co.uk. Flying with http://www.wizzair.com .Flights are relatively cheap and at about 2 hours a fairly short trip to the capital of Hungary. We had arranged to stay in a hotel just outside the centre situated on the river Danube. Just 2 nights in this 4 star hotel which boasts an outdoor pool and spa and leisure facilities which looked lovely. Alas they had not said on the booking site that these amenities was to be shut from the end of August. As it was really hot when we were there we were a tad disappointed to say the least. The hotel in question was The Holiday Beach Budapest Wellness Hotel with Sauna. We had booked the 4th to 6th September. A week too late. However the hotel is really nice with a decent breakfast included in the room rate. Stunning views from the restaurant is a great start to the day.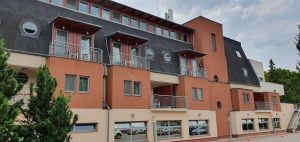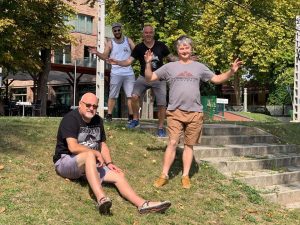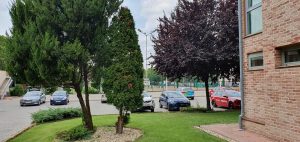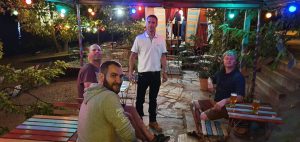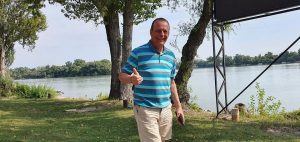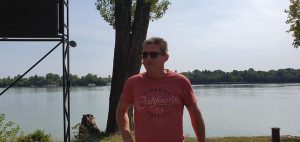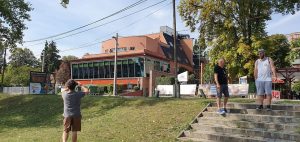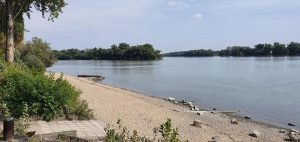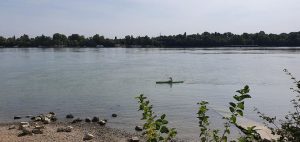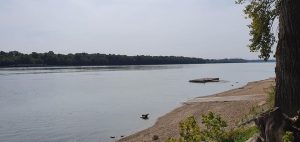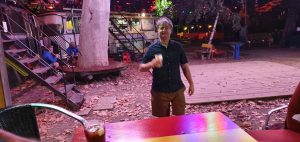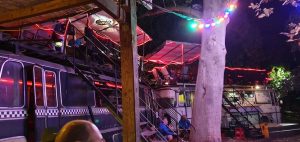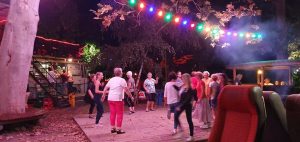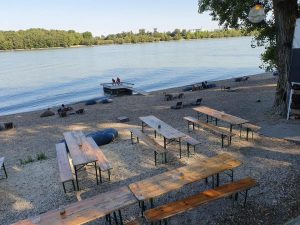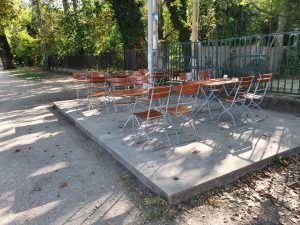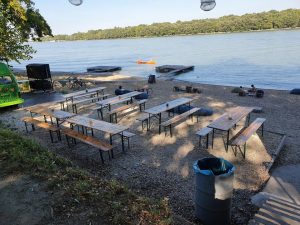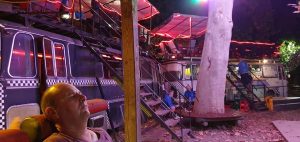 Lees taking over from Steve Bridgewater.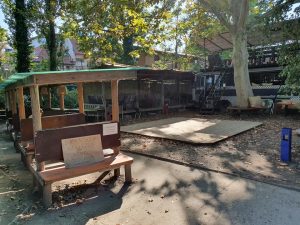 One of the many quaint river beach bars!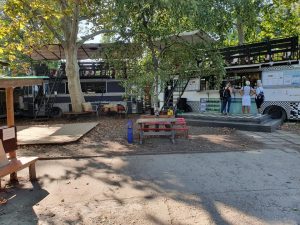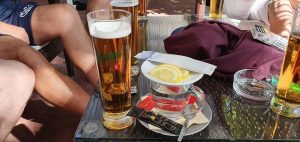 Guess the legs?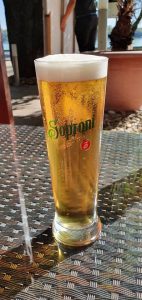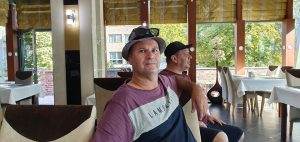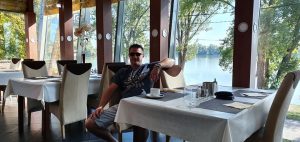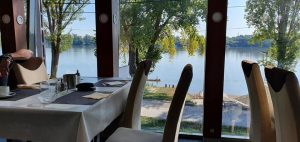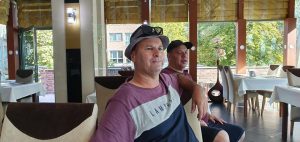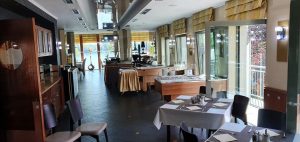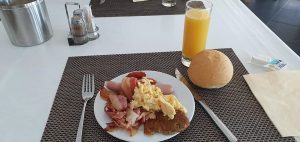 However we went out exploring the local area finding a 24 hour bar within 15 minutes walk.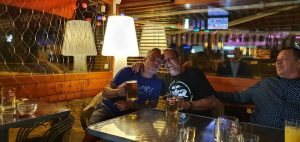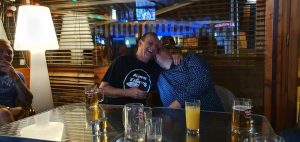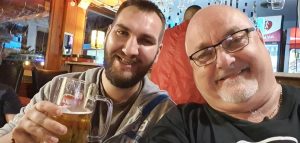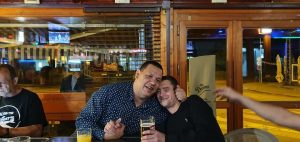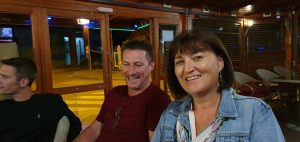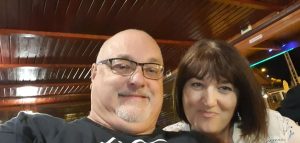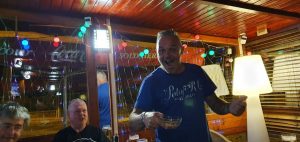 Pictures from our first night in Bar 1.
And to our surprise a host of Independent bars cafes music bars along the river. This is where the locals go and as far as we could see was not advertised. Most were shanty style operations with deck chairs on the small beach style area dotted along the Danube. Peaceful and fun at the same time. Food was hit and miss but worth a try. Beer cheap cold and plentiful.
After 2 days of fun at around midday we transferred via minibus to our second destination in the centre of Budapest on the Pest side of the river. The area on each side used to be known as Buda and Pest hence the name Budapest. This time we had picked some weird and wacky apartments in the pedestrian part of the city. Apartments which we were staying Walk Inn Vaci 42. Weird and Wacky is an understatement the entrance hall was a train and each apartment was either an inside of an aeroplane, a skate park, motorcycle park and a boat and a train. All complete with themed interiors and seats made out of plane seats, bicycles, motor scooters, deck chairs and roller skates. Some apartments are a bit cramped for adult groups but ace for families with children. Overall a unique experience all with small kitchenette for coffees teas and snacks.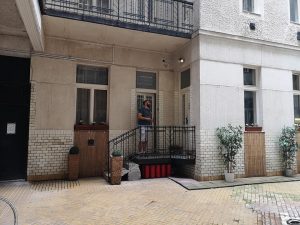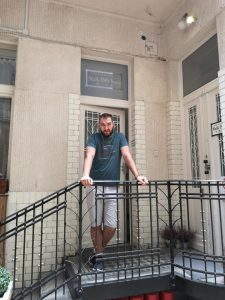 Outside our apartment with Josh.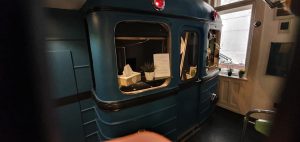 The reception LOL.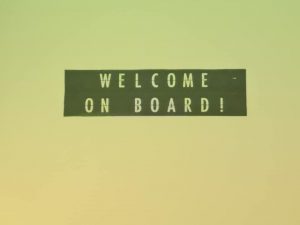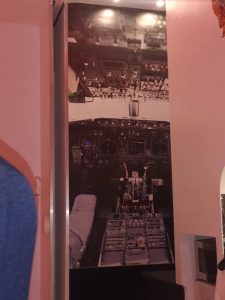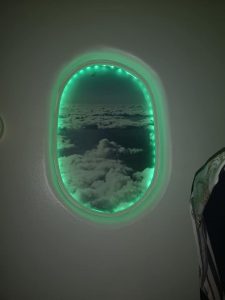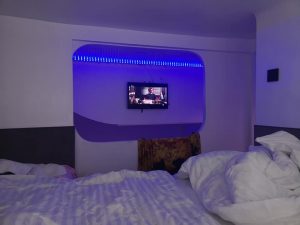 The apartments lead out on to the main pedestrian drag surrounded by coffee shops restaurants and bars. Happy hours in the sun are a cool way to while away the hours watching the day go past.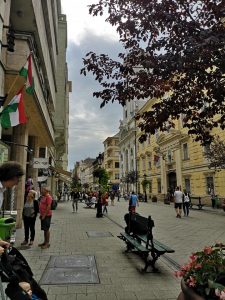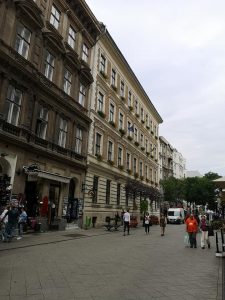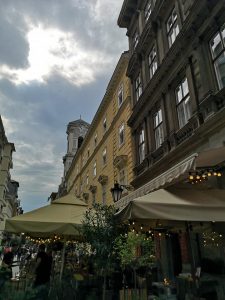 The main street where our apartments were situated.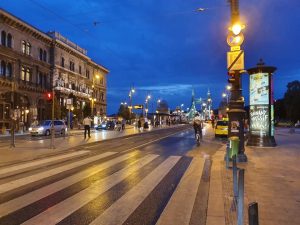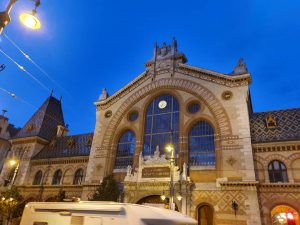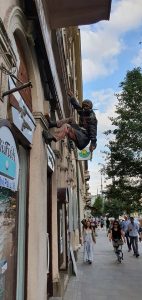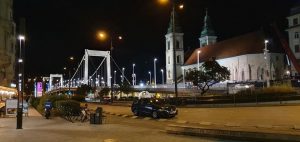 Due to family reasons my wife Kim joined us on the 2nd day in the centre. And a few of us decided to take the hop on hop off open top bus around the city. Unfortunately the weather that day was not very kind to us it rained very heavily for most of it however from our covered bus we managed to see a lot of Budapest. As the ticket lasted 24 hours we were able to see a lot more the next day. Impressive views and stunning architecture prevails. Please take a stroll along the Danube as you will see things that the buses will not take in . As long as you have enough time.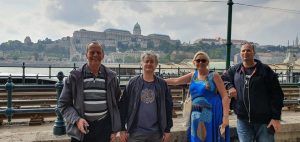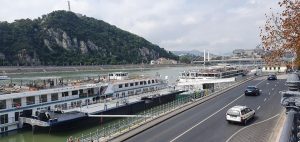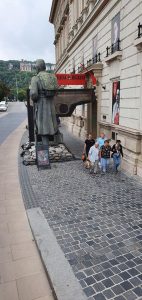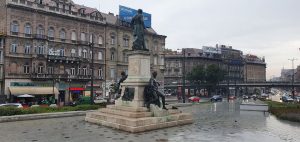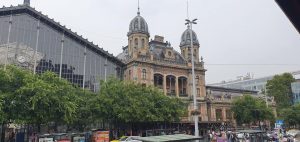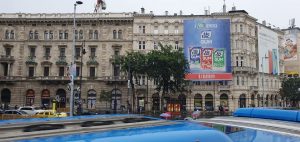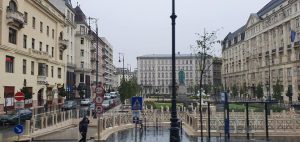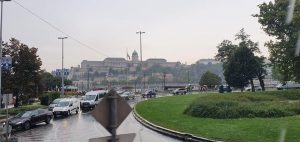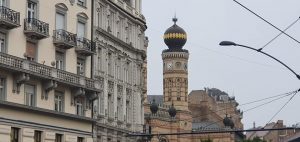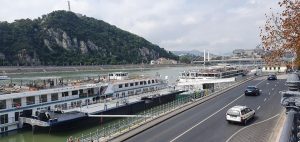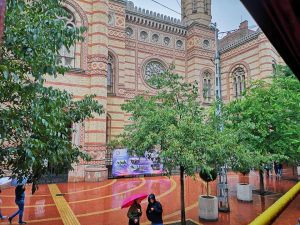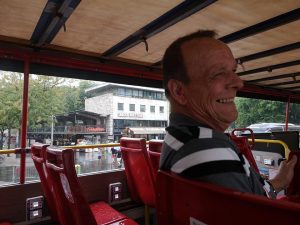 Lucky John Smiling.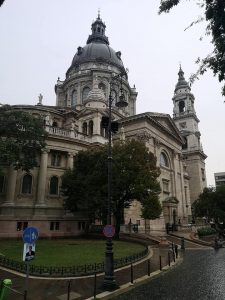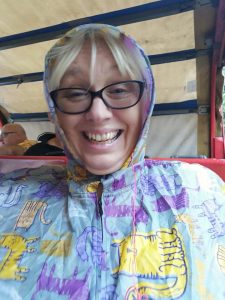 Kim sporting her new rain attire.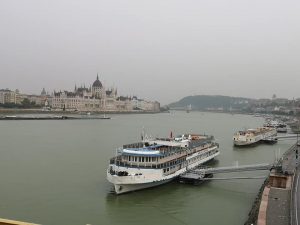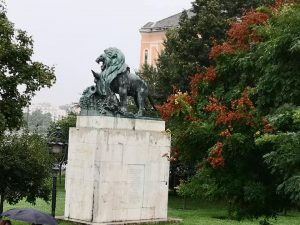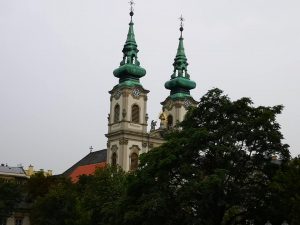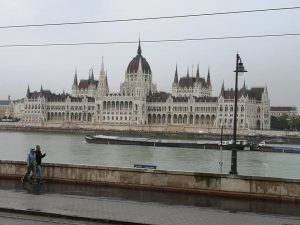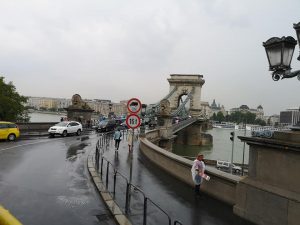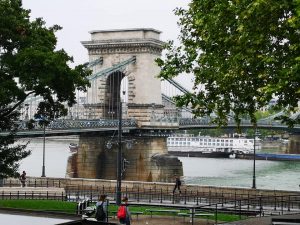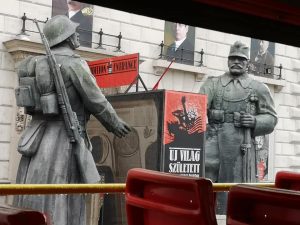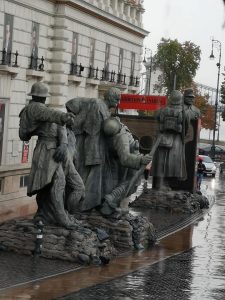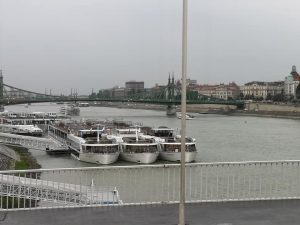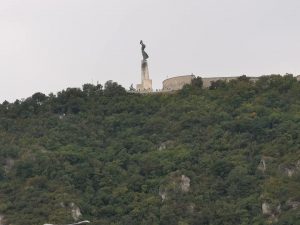 In the evening of the 7th September we had booked tickets for the Budapest Park 80's concert. Along with 5,000 other festival goers we were treated to sets from Alphaville Boney M and Samantha Fox along with other Hungarian bands and a 80's disco. Other similar events happen  every year check out . http://www.budapestpark.hu .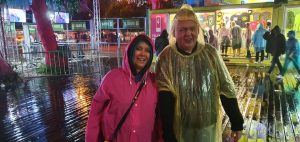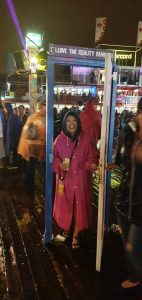 Kim and Pete a bit wet at the 80's festival . LOL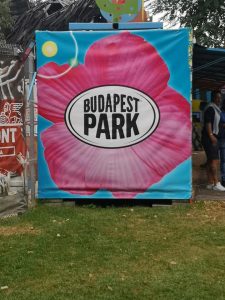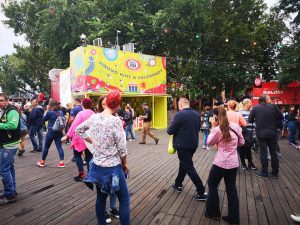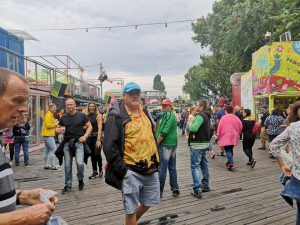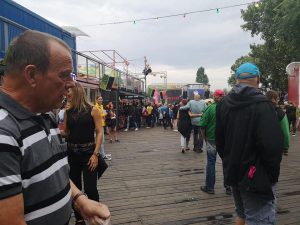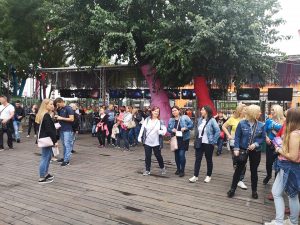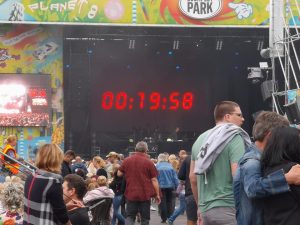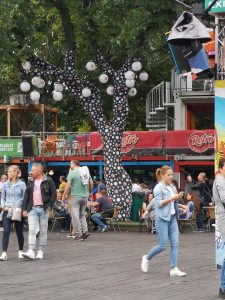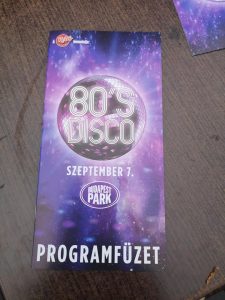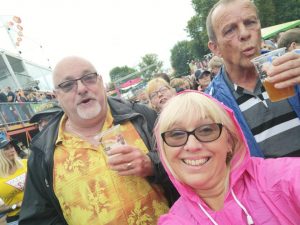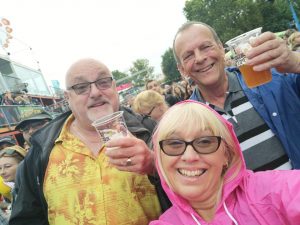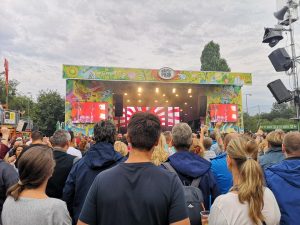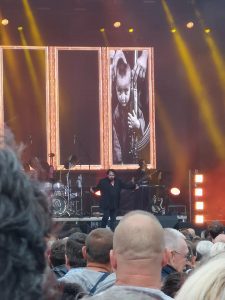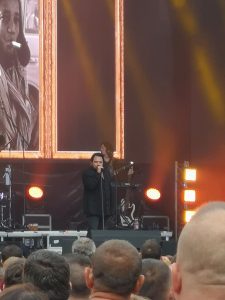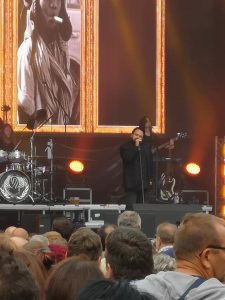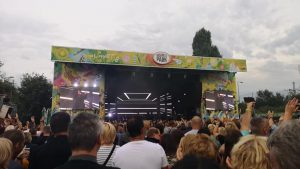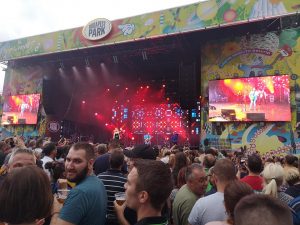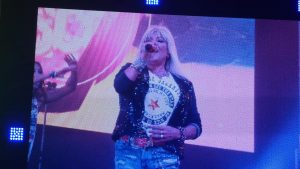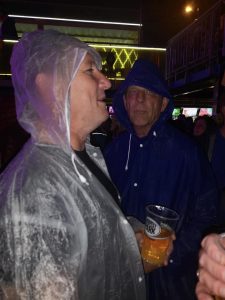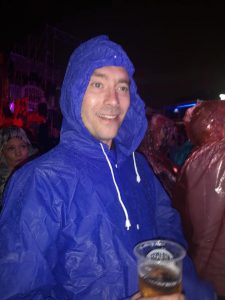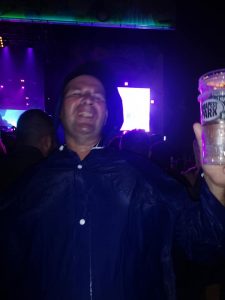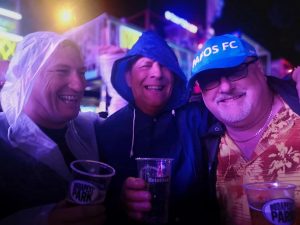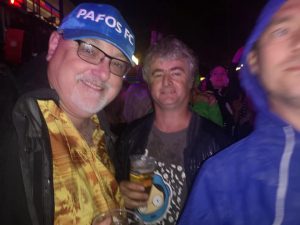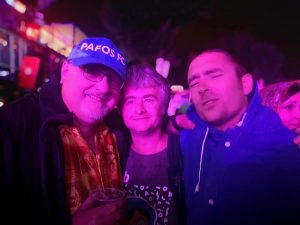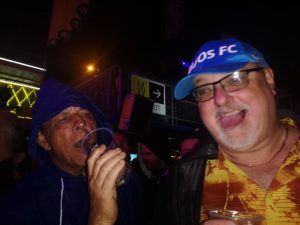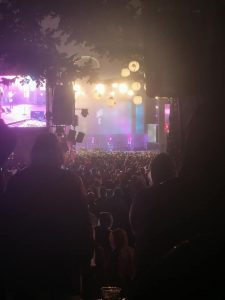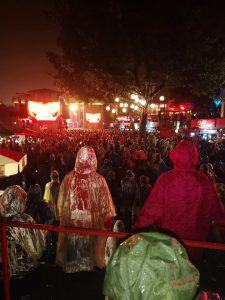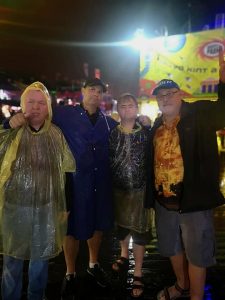 Please check events in 2020 as some have been sadly cancelled because of the Covid 19 virus.
Anyway back in 2019 we had a great night which started of dry but ended up very wet. However this did not dampen our spirits. Quite the contrary it seemed to liven our group. (or was that the reasonable price of beer?) Budapest park is purpose built outside venue with bars takeaways including KFC in abundance. In fact you are surrounded by them. Whats not to like? Plus everybody can see the stage with its awesome sound system. After dancing the night away we went back to Pest and went to a bar to see in the wee small hours.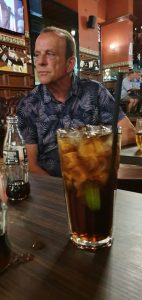 Lucky John enjoying a last night-cap.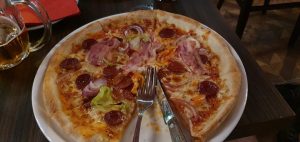 The next day we went on the second section of our bus trip and enjoyed strolling around the city. Around 5pm some of us decided to visit one of the many natural baths renowned throughout Hungary. Wow it was fantastic, thermal pools a plenty inside and outside with temperatures ranging from freezing to well bloody hot . The largest being outside where you could bathe or relax on a loungers sipping a cocktail or a beer. Whats not to like? After relaxing in the pools we had a swift pint and travelled back on the authentic metro system which is entirely unique as it is preserved exactly how it was built some 100 years ago.
After which i enjoyed a lovely intimate meal with Kim as she was going home sadly in the morning. The meal was fantastic and a great day came to an end.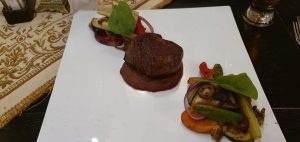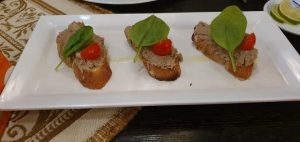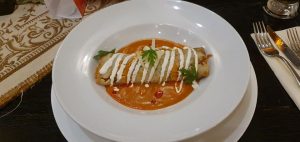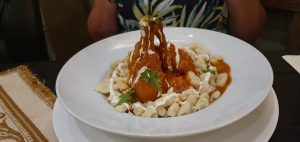 Our really nice meal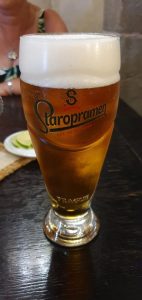 Washed down with a cold Staropen.
Kim returned back to the UK next day and we packed our bags to travel to our next destination in Hungary. This was the border town of Komarom which borders Slovakia our next destination country. We travelled again on the underground to the main railway station in Budapest. However one of our party Mr John Bennett who likes to be called LORD decided to leave his bag at the subway station containing his passport credit card and all his money. After half an hour of blind panic and backtracking John now just JOHN re emerged with his bag and contents. He had found them exactly where he had lost them. Now for a capital city that is awesome. I doubt he would of been that lucky anywhere else. I think he should be known as Lucky John. Not Lord.
In Komarom there is frankly nothing much to see. We did however find a bar on the border to spend the last of the currency and eat a really nice pizza before crossing the river into Slovakia.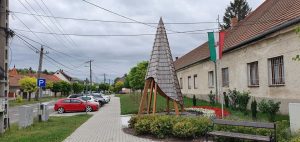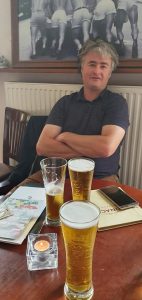 Monty.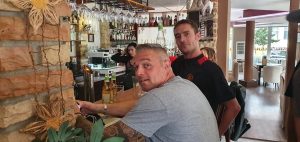 Mark and Grant enjoying the first of many.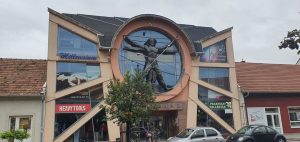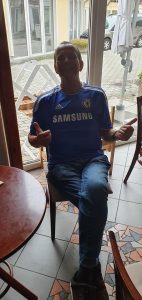 Carefree lucky John Bennett.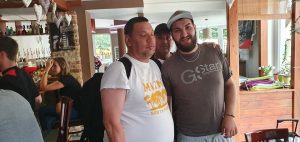 Is Richard drunk or asleep standing up?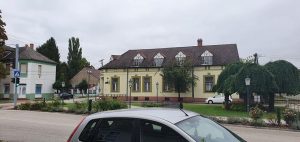 Our last few hours in Komarom. The beer went down really well. Slovakia next!