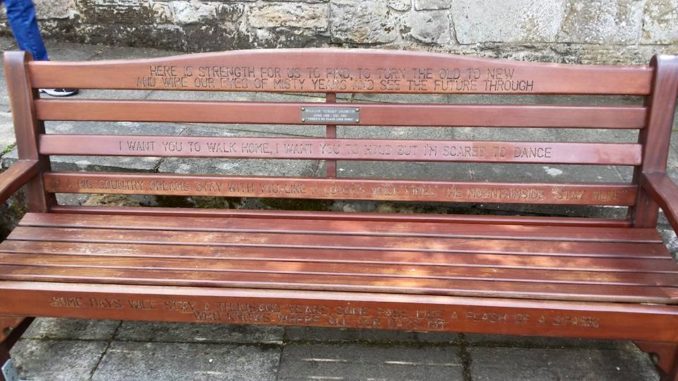 Dunfermline located a 13 miles from Edinburgh has been a Kevstours destination for many a year. The poulation is around 50,000 and is the tenth largest in Scotland. Certainly one of our favourite scottish towns. Steeped in history about 3 miles from the Firth of the Forth. Places of interest include Dunfermline Palace and Abbey, Andrew Carnegies Birthplace,Pittencrieff house museum, The Scottish Vintage Bus Museum to name a few. On our visit this may we spent time not only at the convention but spent a great morning visiting and exploring the Abbey and Palace ruins and grounds as well as the current part which houses the tomb of the legend that is Robert the Bruce. There is indeed tombs and graves for at least 10 Scottish royalty.
The Pittencrieff area boasts a huge park with stunning flowers and Fawna. Monuments and the Glenn pavilion where many Scottish  musicians have played including the late great Stuart Adamson. There is a memorial bench for Stuart in the garden close to the Glen. This has become  a focal point for many a group of Stuarts fans over the years. And will be visited by us when we go back there in May 2018 for the 1st skids convention. http://www.the-skids.com After going there this may we are excited to say the Skids will be doing it again next year. Check out their web site for up to date details plus tour details. Another one of our favourite bands are Big Country who are also touring during 2018. Check out the dates for them at http://www.bigcountry.co.uk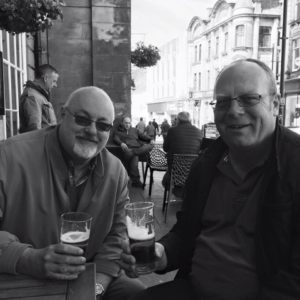 Accommodation in Dunfermline
There are some great mid range hotels in Dunfermline our favourite is  a boutique hotel call Rooms at 29.  . We have stayed there on 3 separate visits always enjoying our stays. There restaurant serves a great range of food and service. And is well worth a visit even if your not staying in the hotel. 20% discount though if your staying in the hotel. For the young at heart they also have a nightclub next door which is offered as a free entry to guests. Only some rooms are affected by any noise from the nightclub so request a quiet room if this would annoy you. We like lively so no problem for us.
http://www.roomsat29.co.uk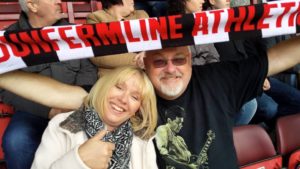 Dunfermline Football Club
Based in the town they are currently playing in the 2nd tier of scottish football.  Check out there website for news and matches.