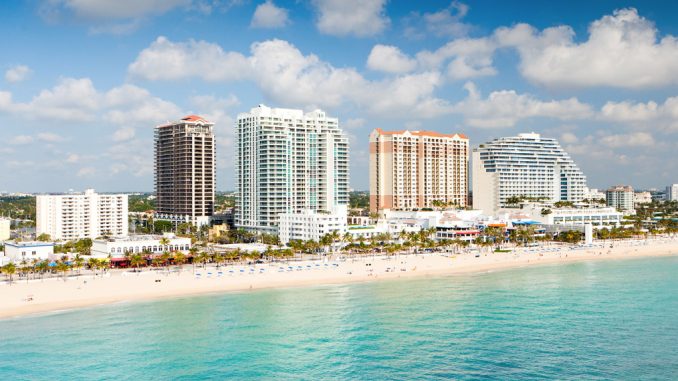 Fort Lauderdale Florida was a holiday of a lifetime.
Flying into Fort Lauderdale, we got through security into the country, jumped into a taxi then after a short drive we arrived at our hotel The Birch Patio Motel, very quaint but extremely comfortable rooms and very friendly owner, we decided to take a walk for something to eat after arriving. We found even at 11pm local time it was a very vibrant place, plenty open. We stumbled on a bar called Lulu's Bait Shack, wonderful food very attentive staff – just remember to tip! Once we had something to eat we decided to wonder back, thankfully we found a local supermarket open  so we could stock up on a couple of bits and made our way back.
The next morning we had a nice chilled time sat by the pool, however with the heat being 32 degrees the pool came as a god send! However after a nice little dip we decided to try find Las Olas Boulevard, which I must say even with a map was quite hard to find going in the wrong direction. We did stumble upon an extremely nice burger place called Burger FI, which we all loved the burgers and could have eaten at least five.
After our pit stop we continued the wrong way and realised it was not a good idea to walk this far in the heat however we did find some beautiful buildings along the way. So after what felt like a 10 miles trek we finally found our way back to Fort Lauderdale Florida sea front and came across a little bar called The Elbow Room, and after such a long walk the beer was like a prize.
In the evening we decided to go back to the main strip where you will find plenty to eat, drink and have a great time, we decided on Hooters. Beware of the giant Margaritas they can be dangerous especially when they offer buy one get one free.
The Everglades
Whilst in Fort Lauderdale Florida we took a trip to The Everglades which are amazing, just make sure you dress with long clothes (Mosquitos are about). Was quite an experience whizzing around in the boat along the river also looking at all the wildlife and yes the Alligators which there was plenty. After the boat ride we were taken for a live show learning a bit more about the Alligators.This is something I would highly recommend going to as you can get up close and personal.
 Las Olas Boulevard
This was our last day in this beautiful place. We decided to take the river taxi along the river off to Las Olas Boulevard which was a lovely area, down side it was raining so we decided to take shelter in The American Social for a drink and something to eat and they served some fabulous burgers, ribs and various selections on the menu. The service was brilliant and we had our own beer pumps on our table which was a bit of  a novelty and very good fun.
On the way back on the river taxi we decided to stop off and an amazing place Briny Riverfront Irish Pub where we enjoyed a few drinks whilst watching the boats go past, again extremely friendly staff a perfect place to just sit a relax.
Now that was the incredible Fort Lauderdale Florida with a few extras to be continued in Miami……