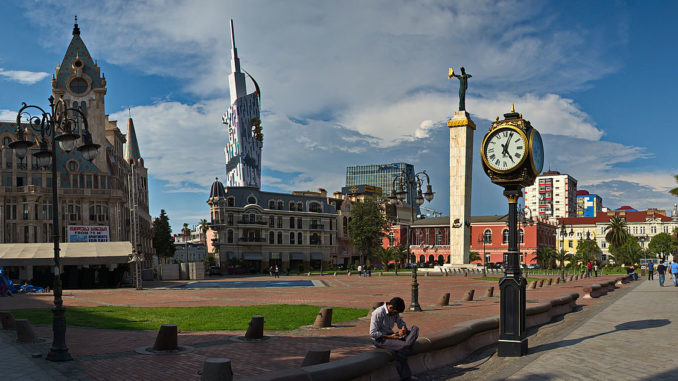 Well probably the most exciting venue we have looked at for some time. We are planning to visit this wonderful country in October 2018. What drew us to this destination you may ask? Well through our facebook group Kevs Tours we were contacted by a hotel in Kutaisi. Which is the former capital of Georgia. They helped us out with suggestions which we have modified some what but still take in some fantastic sights and places to visit.
Georgia is now on a direct flight route from Luton airport with Wizz airlines on thursdays and sundays. Prices are really keen and for much less than a hundred pounds if booked well in advance you can have a week or a few days in Georgia. With Wizz air you can become a member which will further reduce your costs as long as your one of the actual passengers (Up to 4 People 20% Discount!).
Now for the good bit accommodation and general price of living is extremely cheap compared to the UK. How cheap you may ask? Well as of April 2018 a pint of beer (Local) will cost you around 58P. A 4 star hotel in Kutaisi can cost as little as 80 pounds each based on 2 sharing in high season for 7 days! yes a little over 11 pounds a night. Hostels and small guest houses start at 15 pounds for a week all good quality places too. Rated at least 8 on www.booking.com . Check out https.//www.numbeo.com . for a price comparison of all essential goods and services.
Our plan is to visit and stay in Kutaisi for 3 days then travel down to the black sea resort Batumi for 4 days. Visiting various places and enjoying the Georgian culture. We can not wait !
After being contacted by both hotels organising trips and transportation i can safely say that my first impression are that Georgian people are very helpful and friendly. They seem to want to make your whole holiday as fantastic they can.
We will add to this post on our return. Please feel free to check out these you tube videos to inspire yourself  to visit Georgia too.
They can be found on our facebook group Kevstours.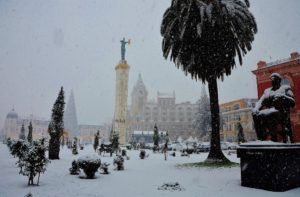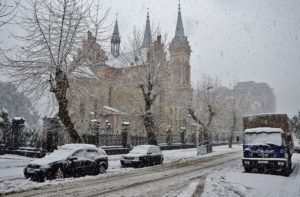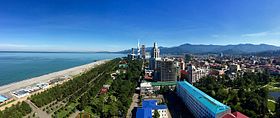 Photos of Batumi from Wikkipedia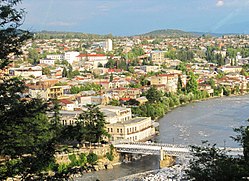 Photos of Kutaisi