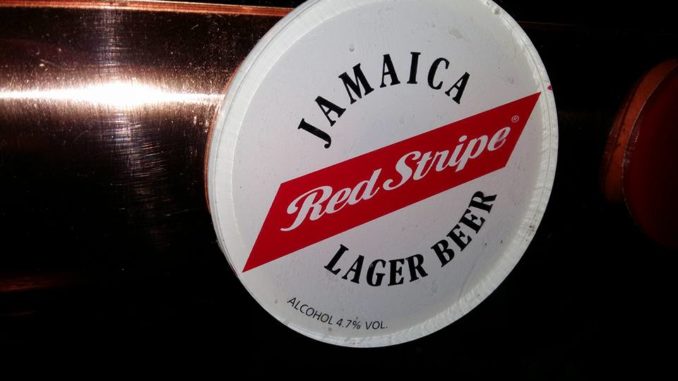 Jamaica Montego Bay
Well what can i say our first port of call the lovely island of Jamaica and the port of Montego Bay. Arriving on a scorching hot day we left our cruise ship the Carnival Dream early morning, looking to discover if for only a few hours the area around Montego bay.
The cruise port is probably a mile or so from the main town. So everybody needs a taxi to venture away from the port. Apart from the selection of tourist cabins there is nothing else at the port. Many trips are available but we decided to see Montego bay or at least some of it. We jumped on an organised tourist bus into Montego bay and alighted at the beach area by Magarittaville . It was blazing hot around 30 degrees so our first mission was to find some liquid refreshment. After walking along the sea front admiring the local tourist shops all selling pretty much the same stuff we stumbled across a private beach called Doctors Cave beach. This is a private beach with a fairly reasonable entry fee and is often regarded as one of the best beaches in Jamaica. We will definitely agree with that fact. We spent all our time relaxing in the turquoise sea, sunbathing on the white sand beach, and enjoying long drinks. What a smashing day! Totally relaxing day man! Loved the Red Stripe. We also enjoyed a great meal together at Doctors Cave sampling local cuisine such as Jerk Chicken…Yum Yum!
After our few great hours we had to sadly pack up and leave. We left the beach and explored the many tourist shops buying t shirts fridge magnets etc. We then grabbed one of the hundred of taxis back to the port. Please be aware that there are far to many taxis for the area and although very polite you will get continually hassled by the drivers.
Back at the port we had time to spend half an hour perusing the wooden huts selling native crafts and trinkets. You can also grab your last bottle of nice cold Red Stripe Lager. As a nice touch in the port there was a traditional Jamaican band with some great break dancers. We really did not want to leave, but we had to say goodbye to the land of Bob Marley and Usain Bolt. Hopefully one day soon we will return.