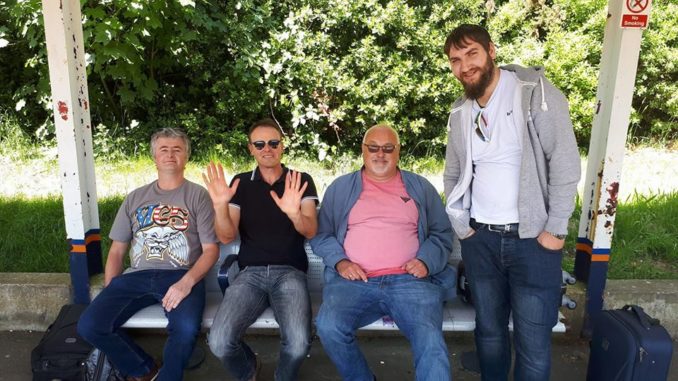 LATVIA
After a small amount of persuasion, I agreed to organise a return trip to Latvia in June 2018. We decided to revisit some areas that I had previously visited on my other 2 visits to this lovely country.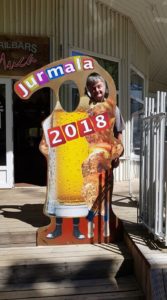 DZINTARS
Dzintars is an area in the town of Jurmala situated south of the capital Riga. Dzintars is famous for its immense pine forest. A short taxi ride from our arrival airport at a cost of 20 Euros. We stayed in the aptly named Dzintars Hotel. This is a very modern hotel with excellent helpful staff and nice cosy rooms with air conditioning and all the usual facilities. Prices in June are about 60 euros a night for bed and breakfast for a twin or double room. Breakfasts are plentiful and you can dine al-fresco if you wish in the warm summer sun. http://www.dzintarshotel.lv
As to all the Jurmala area, Dizintars is encompassed by tall pine trees providing a fresh smell which invigorates your whole body. The beach in the area is lovely white sand and stretches for miles as far as the eye can see. I would certainly count it in the top ten of all the beaches that Kevs Tours has visited over the years! In the summer there are beach bars and dining areas that stretch out across the sand. We spent a few hours both days lazing in these bars sampling the cold latvian beers and delicious cocktails. The lads loved it! By night we spent our time on the main street called juras ilea. The street is littered with lovely quaint souvenir shacks restaurants and bars of all styles. Prices vary from 2 to 5 euro for a 500ml of local beer so shop around. Most bars shut between 11 and 12 midnight but some stay open to the wee small hours these are linked to casino style operations and tend to serve the cheapest drinks. However they are really enticing you to play the fruit machines. Jackpots are up to 1000 euros! You will find the whole area including the main strip very quiet compared to other rowdy areas abroad . Ideal for a peaceful relaxing break.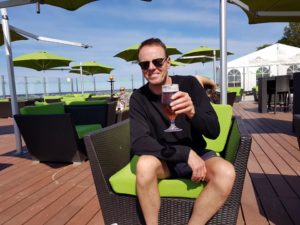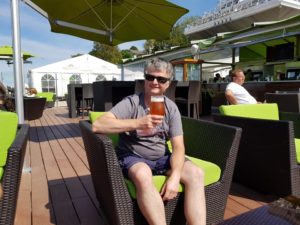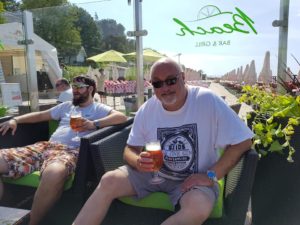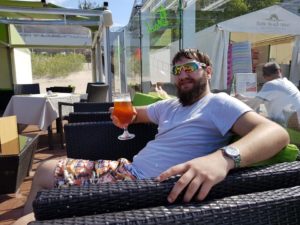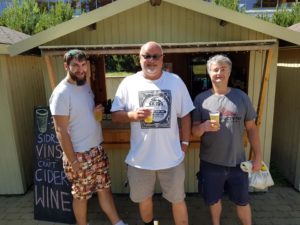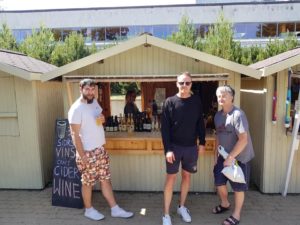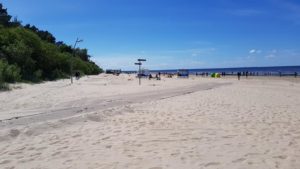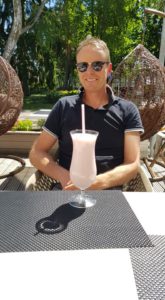 Riga
After our first 2 days we moved to the capital of Latvia which is Riga. We stayed in the old town at a Boutique hotel called the Monte Kristo. Situated at Kaleju iela 56, LV-1050. Again the price in June 2018 was £210 for 2 twin rooms for 2 nights including breakfast. However unlike our 1st hotel the dining area is very small and isnt really big enough to cater for everyone at the same time. I would suggest an early rise to sample the wide choice of food available. I really liked the creamy fruity choice of  yoghurt. The Monte Kristo is very well placed to venture around the old town with its magnificent churches and historic buildings. There are heaps of eating places, quaint bars, music venues and night clubs. Lots of these places never seem to shut. The choice of food is immense but please try some of the latvian pancakes they are yummy. http://www.hotelmontekristo.lv
We visited the National Motor Museum which is situated out of town so a bus or taxi is needed to get there. when you are there you really will enjoy the magnificent array of cars including the crashed Rolls Royce of Boris Yeltsin. All descriptions are in Latvian and English and other languages. A truly worthwhile and enjoyable place to visit. It will take you about 4 hours to see all the exhibits. Situated next to a race track, try picking a day when they are competing as you can watch the action for free from the cafe bars outside area. A great place to chill and unwind. The bar serves hot and cold drinks plus a small array of cakes and hot snacks.  http://www.motormuzejs.lv
On this trip we also visited the former KGB headquarters which is now a shrine/museum to all the atrocities that took place there. A harrowing experience but also a thought provoking one too. http://www.okupacijasmuzejs.lv
All in all a very enjoyable trip lots of beer,sunshine,culture and good company. Put Latvia on your bucket list.