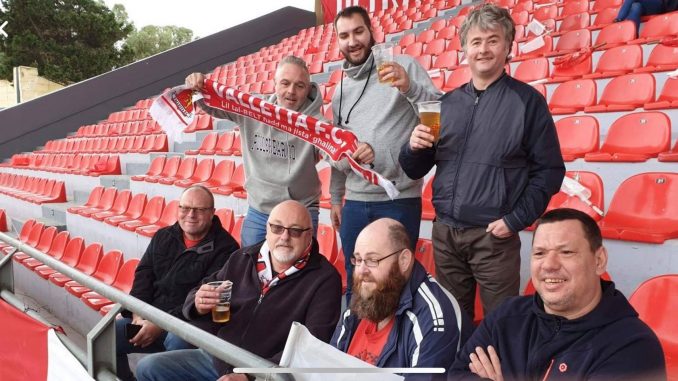 Travelling with 16 people can sometimes be a headache but thanks to excellent staff at both our hotels visited it was a laugh and not a chore. Travelling from our local airport Bournemouth we flew to Malta direct with Ryanair. This was to celebrate my 60th birthday on the 21st December.
We stayed in 2 different areas first in the north of the island in Mellieha, We stayed in a lovely 4 star hotel called the Solana hotel and spa. www.solanahotel.com The hotel boasts 2 restaurants and a bar as well as a spa with sauna etc plus 2 swimming pools one indoor one outdoor on the roof. The rooms were all massive complete with a pull out  kitchen in each room disguised as a wardrobe ,air con, mini bar, balcony etc. we had lovely large comfortable beds as standard. The hotel services at the Solana are 5 star with attentive staff and great housekeeping etc. We stayed for 4 days from the 15th to the 19th December 2019.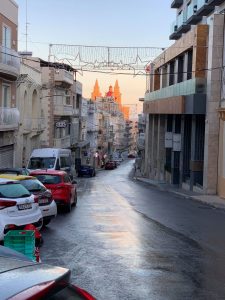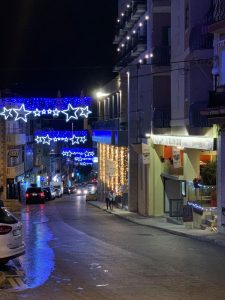 As the Solana Hotel was in the main street of this lovely quaint town we were surrounded by lots of local shops bars restaurants etc. All of which sold local maltese items, food and drink. Sadly this area is really hilly so is probably a not the best area for the less active and disabled. Turning left out of the hotel and climbing the steep hill we discovered two bars which offered the best night life in the area. Both had sports on TV plus pool tables and great pub style food. The chicken wings in Billy's bar is a midnight treat not to be missed!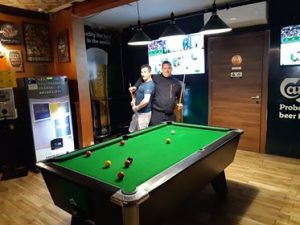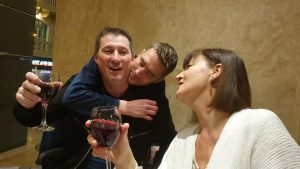 The Bars and Restaurants we recommend in the area are Al Ponte Restaurant, http://www.alponterestaurant.com Billy's sports bar and kitchen , Reflections  http://www.reflectionsmalta.com and Crosskeys http://www.crosskeysmalta.com.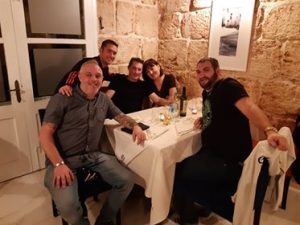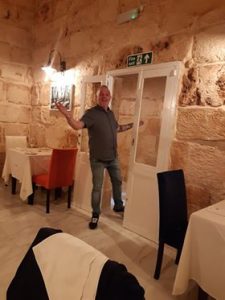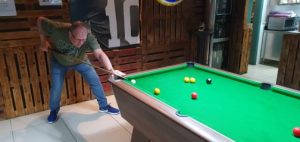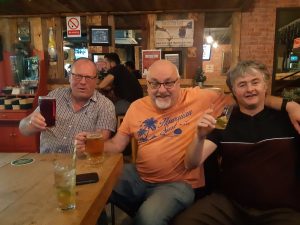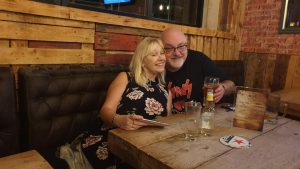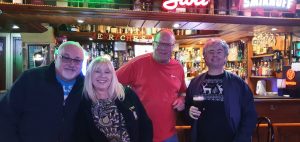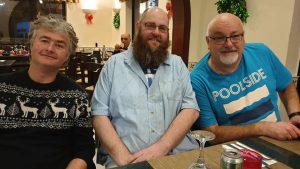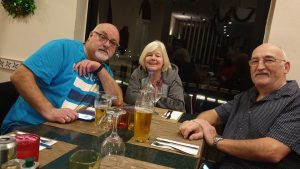 A great time in Mellieha was had by all.
During the day time we organised 2 trips out the first to Popeye's village situated a small taxi ride away or a bus trip. The taxi service we used in Malta was called Bolt. (similar to Uber) Download the app really useful and reasonable. Popeye's village is great for all ages and it is the film set used for the 1980 Robbin Williams film Popeye. Everything is authentic as seen in the film. Everyone had a great time exploring Popeye's haunts. Please join in the film making as its great fun. As you can see below we had a simply wonderful time. Thanks to everyone at Popeye's village Malta.  http://www.popeyemalta.com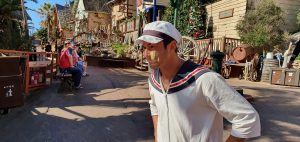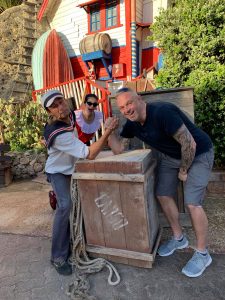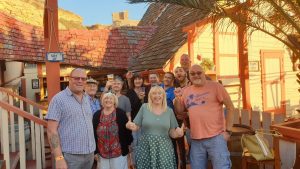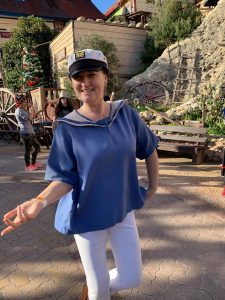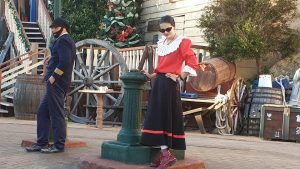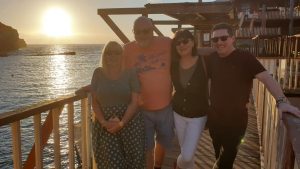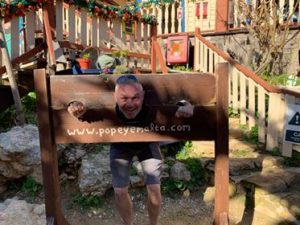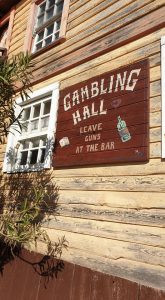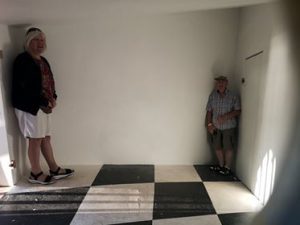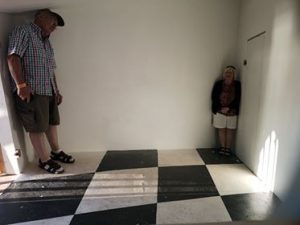 On our other day trip we took the ferry to the small island of Gozo. The picturesque island set on steep hills is a must if your staying in Malta. Quaint narrow streets adorned with cafe bars and local shops. Stunning architecture churches castles and lovely Maltese homes. Birds are heard everywhere you walk on the island. Travel to the island is by the ferry which runs 24 hours! Remember your bus ticket is valid in Gozo as well as the mainland.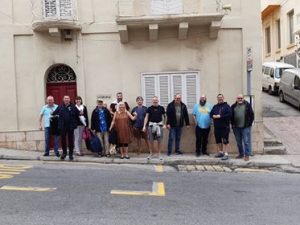 Waiting for our bus to Gozo ferry port.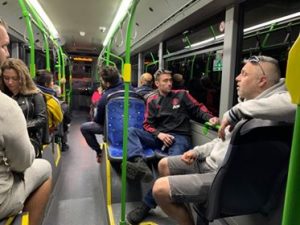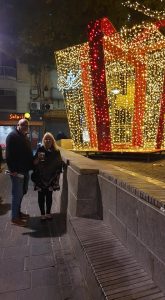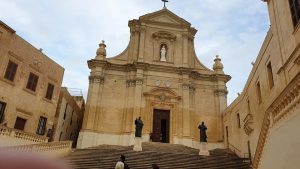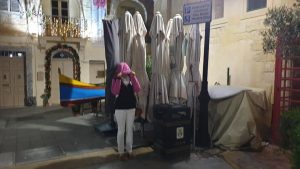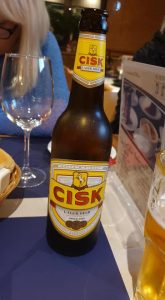 After our 3 days in Melliah we moved on to our second destination which was Siliema near to the capital Valletta. Staying in the bay of Siliema we stayed at the Siliema Hotel by ST Hotels. http://www.sthotelsmalta.com A modest but reasonable hotel on the bay overlooking Valletta, a great location for the many bars and restaurants that adorn the bay. Also very close to the ferry port to Valletta. http://www.vallettaferryservices.com Boat trips around Malta are also plentiful from this pretty harbour area. However there is a lot of building work currently as of December 2019 being carried out which at the moment spoils the area. Whilst staying in this area we celebrated Lisa Arnolds birthday and my own on the 21st. Lisa and her Step dad Graham had joined us on our  birthday celebrations. Sampling some great meals and exclusive cocktail deals we had a great time.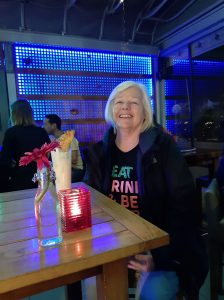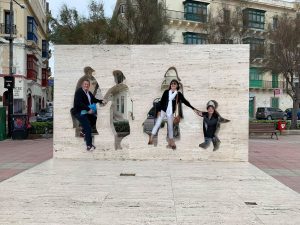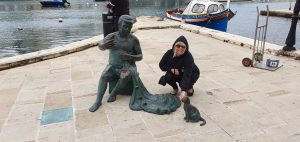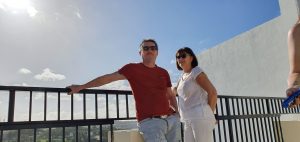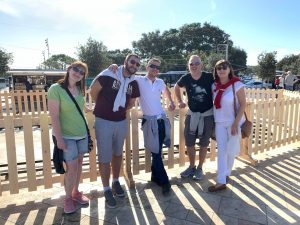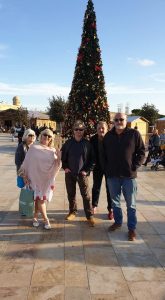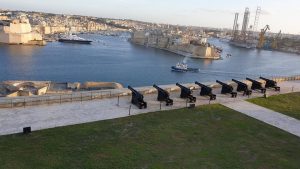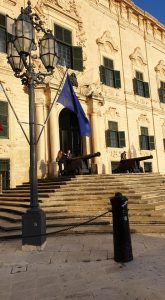 During one of the days in Siliema we decided to travel on the ferry to Valletta. Blessed with great weather which had been in abundance for December we explored the capital admiring the architecture and soaking up the sun in one of the many coffee bars. We visited the many historical sites had a ride in a noddy style train driven by a local guide who pointed out the many important sites in the capital.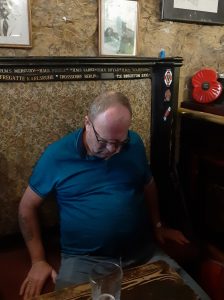 Steve assuming his normal position (Asleep) in the pub where Oliver Read sadly passed away.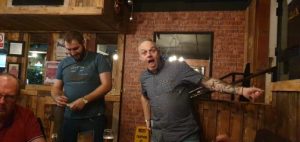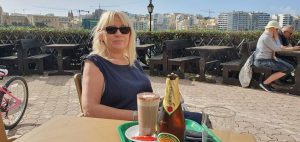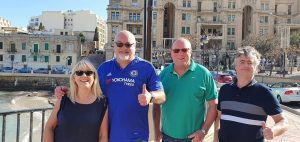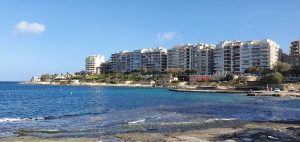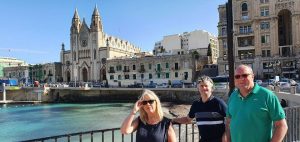 On the day of my birthday we arranged to go and see the Maltese Super Cup Final between Valletta FC and Balzan FC. Played at the national stadium in a sparse crowd of around 3 to 4 thousand crowd who surprisingly managed to create a real carnival atmosphere. With the final result Valletta 2 Balzan 1 . Balzan taking the lead first  before Valleta replied with 2 quick goals. A great afternoon watching footie in the sun with beers in our hands singing happy Christmas with the Valletta fans after they won along with we are the champions of course! What a great day in the sun with the Ultras.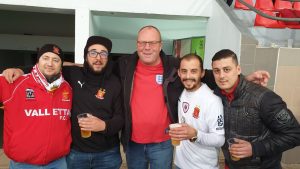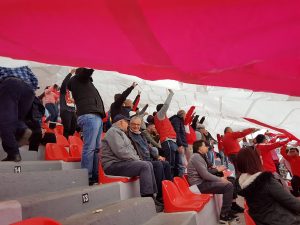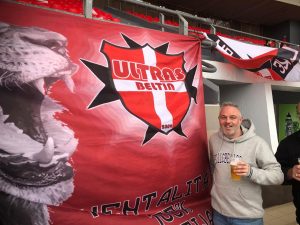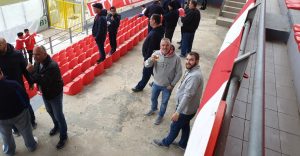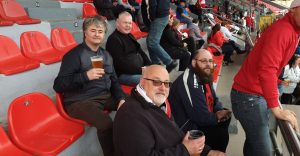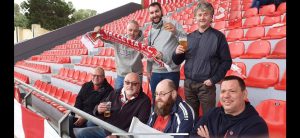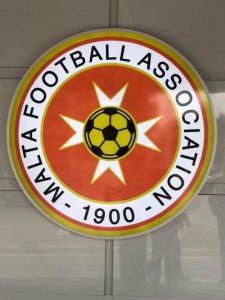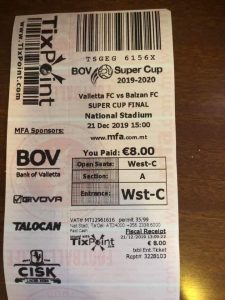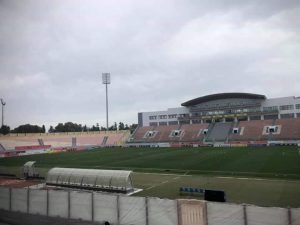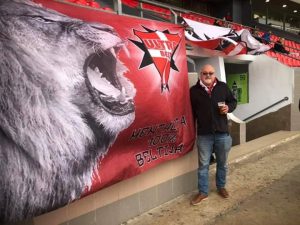 Later that evening we had a great meal as we had done 2 evenings before for Lisa's birthday. Pity Kim felt ill so could not enjoy my birthday properly . But a big thanks goes to Kim and Lisa's efforts in decorating the restaurant and all the rest of the crew making this holiday memorable for many reasons . Thanks guys.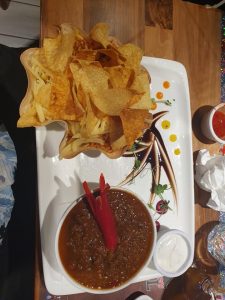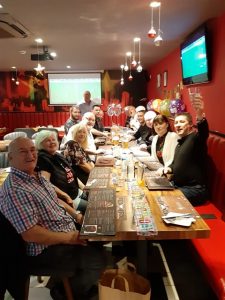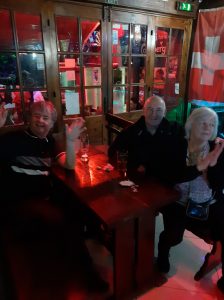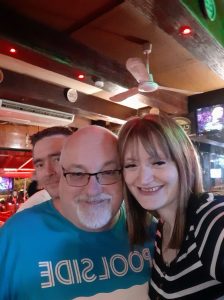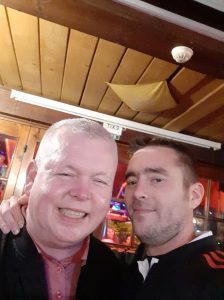 Footnote: Sadly at the time of writing we had planned on visiting Portugal for Mark Hotchkiss 45th birthday this has been cancelled due to the Covid 19 virus.