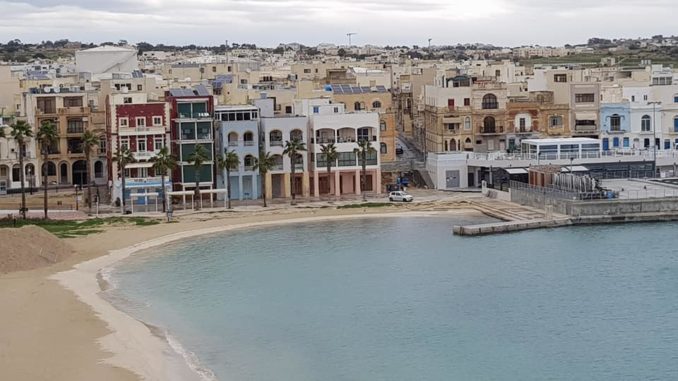 We have now visited Malta on 2 occasions with direct flights from Bournemouth Airport with Ryan Air all year around. Prices for flights are reasonable from about £30 each way with hand luggage. This makes it an ideal all year short hall destination for 2 or 3 days or longer if you wish.
Our visits have been both short visits of 3 days staying in 2 different parts of the island firstly at St Pauls Bay and secondly a charming small town called Birzebbuga.
St Pauls Bay
In St Pauls bay you will find a fairly typical meditteranean style town littered with bars and restaurants a fairly impressive aquarium and some historic sights sandwiched in between high rise impressive new hotels. Some of these take a fair bit of finding. As with most of Maltas coastline the shore is dotted with very pretty fishing boats. Prices in St Pauls bay as with other tourist destinations fluctuate according to seasons. But shop around and you will find some great deals.
Transport
In Malta they have a very good bus service which spreads all around the island there is little need for taxis.  Tickets are available for 2 hours travel and many other options for 2 euros upwards . Giving you the option of hopping on and of whenever the mood takes you. Stop for lunch in an idyllic cove or go shopping in a bustling market. The options are endless the only limits are your imagination. The maltese drive on the left as in the UK. So hire cars are also a good option but remember if you fancy a drink or 3 a Bus is better!
Birzebbuga
A small bay town fairly near to the Airport. A direct bus service is available at around 20 minute intervals. So its a very handy destination. We stayed at a hotel on the waters edge aptly named the same The Waters Edge. A really comfortable mid-range hotel with nice breakfast area and an adjoining cafe bar used by locals as well as guests. Food was plentiful and reasonably priced as were the local beers and wines. Views across Pretty bay from the hotel to the left and to the right the interesting view of Malta free port made for an interesting stay. In the town itself with its magnificent church (which was sadly shut when we visited it) is plenty of local bars and restaurants. Also local shops selling foodstuff and essentials. There is a small police station on the front where police officers seemed to relax in the spring sunshine. With little or nothing to do. Birzebbuga is a nice place to relax for a couple of days before moving on. Everything is at a slow pace which for us was great.
Valletta
The Capital of Malta.Built in the 1500s on a penisula by the Knights of St John. A must visit place with some stunning old architecture such as palaces and grand churches including St Johns co cathedral. Just a short trip on a bus from anywhere on the island. Valletta is steeped in history. We went there both times we visited Malta. And discovered new and wonderful places and sights each time. Spoilt for the amount of Bars and Restaurants. With shopping a plenty there really is something for everybody. A carnival week in Feb is absolutely amazing with warm friendly locals mixing with tourists for the spectacular carnival really brings  Valletta to life. A must not miss!