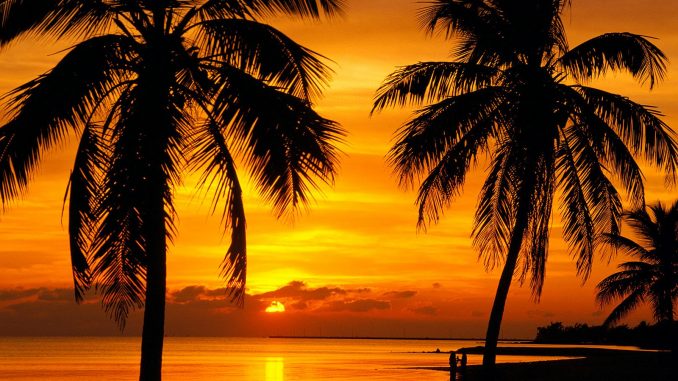 Key West is a spectacular place – I would highly recommend this to anyone.
Key Largo
We set of early from Miami on our way to Marathon starting our journey from Key Largo and it was one hell of a drive. Stopping off at a few places along the way. Including a very impressive bird sanctuary called Florida Keys Wild Bird Rehabilitation Centre.
Marathon
We also stopped of for a traditional american breakfast at Docs Diner with pancakes they were yummy. However you will be spoilt for choice with the amount of places to eat along this road.
Once finishing our delicious breakfast we headed onto to our hotel The Sea Dell Motel which was extremely comfortable and after being in over 30 degree heat the pool never looked so good! We had a wonderful time chilling by the pool.
Key West
Following an amazing time we decided to get ready and drive along the incredible 7 mile bridge and off to Key West for the evening and what an evening it was. Such an amazing place to visit however I would highly recommend having a couple of days at Key West. So much to do and see, however as were only there for the evening we made the most of it.
After finding somewhere to park we decided to take a stroll around Key West (and beware of the chickens) we had a walk to the southern most point of Florida which is only 90 miles away from Cuba.
We decided then to take a stroll along the surprisingly long strip where you will find bars, restaurants and shops you can buy all of your souvenirs, two places I would highly recommend would be Worlds Smallest Bar (no bigger than a shoebox) but a great laugh and Irish Kevin's where they play live music which may include a band or duo, and I must say this place had the most amazing atmosphere.
What a wonderful place and will be in memories for a long time – by far one of the best parts of Florida.