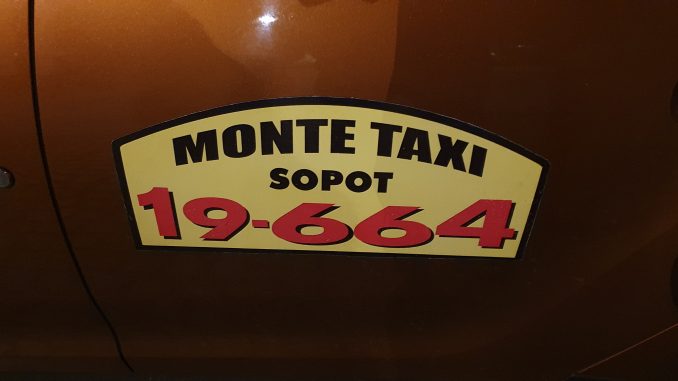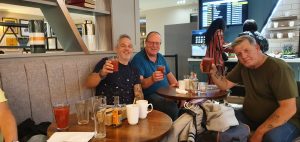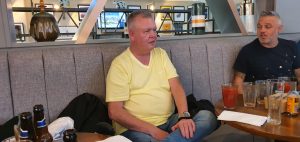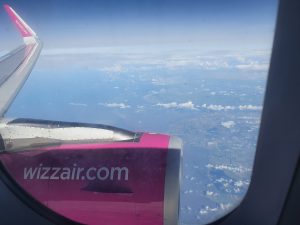 Well finally some joy we actually made it away in 2020. It was touch and go we would actually make it away with Covid 19 rife across the world but it didnt stop Kevs Tours this time in fact we has such a great time we extended a 1 week break away to two. And to top that 4 of us managed to stay a further 5 Days! (The Poland 4) LOL. Getting to the airport we used the very reliable service Heathside Travel. For all your needs phone Tim Southby on 01202 892202. Website http://www.heathsidetravel.co.uk .Jetting off from Luton airport with wizzair we flew to Gdansk.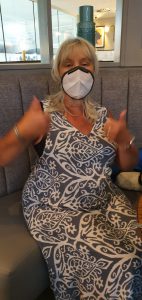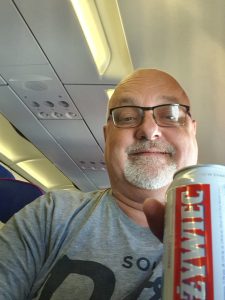 We then transferred to our first destination in Sopot where we enjoyed 5 nights in log cabins at Metropolis Camping. Website http://www.domkisopot.pl .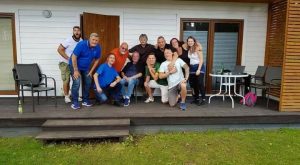 A couple of tours of the local area which consisted of miles of white sand littered with bars and restaurants. Birds, Swans and other wildlife are abundant on this coastline so great for nature lovers. And fun seekers alike. The town of Sopot is one of the main holiday places for Poles and other Baltic state nationals. Architecture in this coastal town is fascinating with several different styles on show including collonial .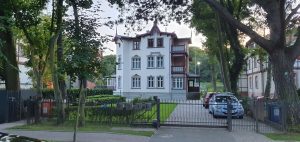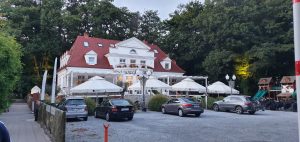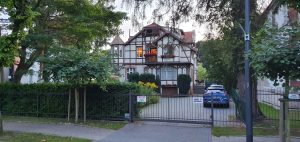 Sopot is a fairly lively town even in September which is at the end of their holiday season. From Karaoke at the Coyote bar which includes dancers and a tempting array of cocktails to the Jack Daniels bar called Whiskey on the Rocks. Contact them for bookings on +48586919882 or biuto@whiskeyontherocks.pl . With their awesome food menu (The Ribs glazed with JD are a must!) Live music at weekends complement the atmosphere of this great venue. We found another restaurant allied to this chain in Gdansk later in the tour but was unable to gain entry due to the large queue waiting to get in. Obviously a very popular choice with locals and tourists alike. For a cracking meal in Sopot we would recommend the mexican restuarant on the main drag which serves cool Buritos, Chillis etc washed down with a nice cold Desperados or a Cool refreshing pint of local brew.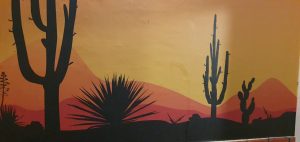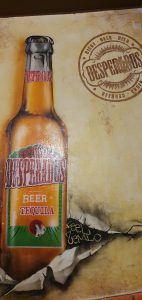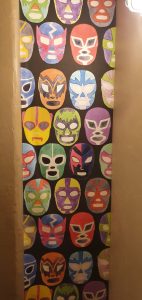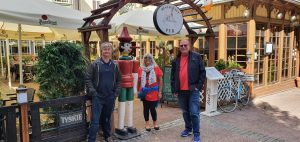 On the beach at Sopot and on the rather impressive Pier we all had a lot of fun including of fun on Scooters (A few accidents later!)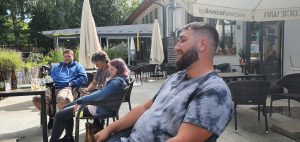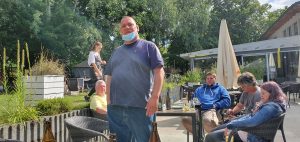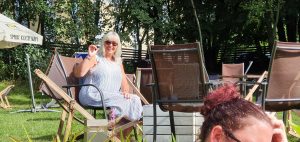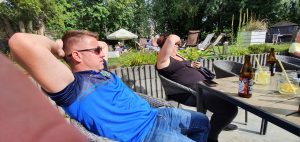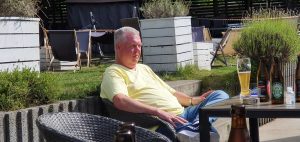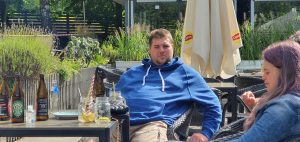 Pictures taken at the bar next to our campsite in Sopot a great place to relax and soak up the rays after a long trip over from the UK.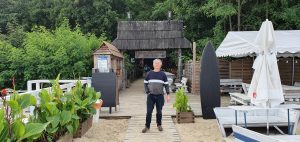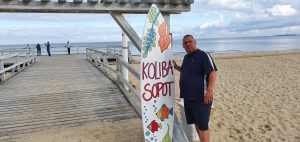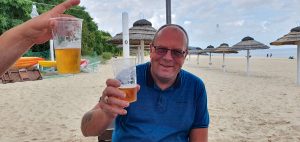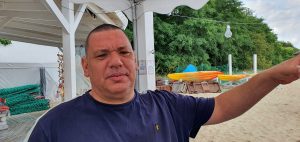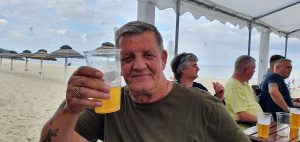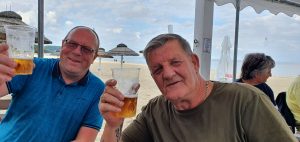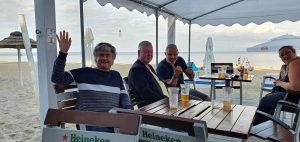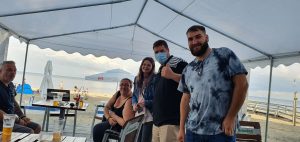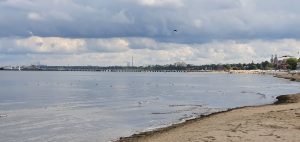 Pictures from our first visit to the beach at Sopot on the first afternoon.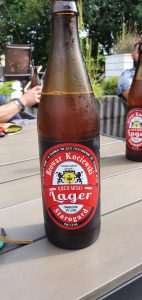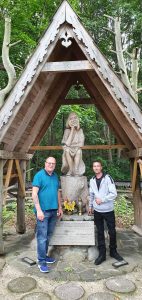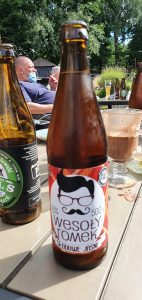 Other pictures from our stay in Sopot which included a trip to the local zoo which is massive and to an observation building where panoramic views of Gdansk, Sopot and surrounding areas.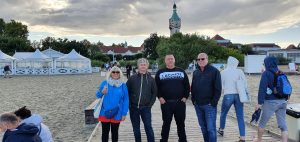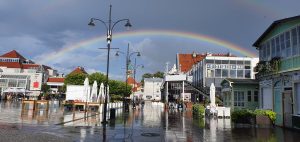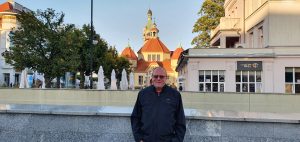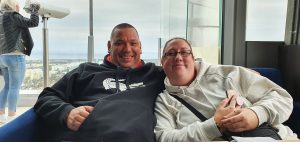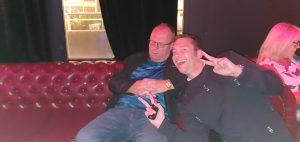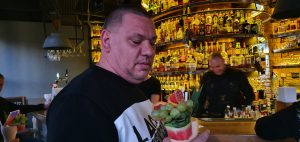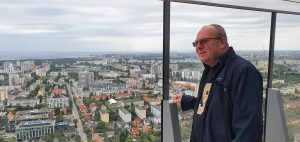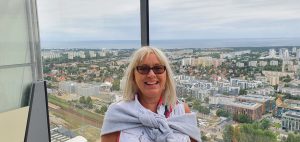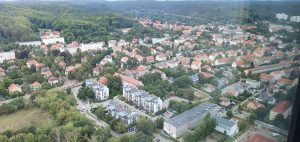 So after 5 days in Sopot including a day trip to the Zoo and a day to Gdynia which is the next large town away from Gdansk. We moved on to Hel. On the road to Hel.