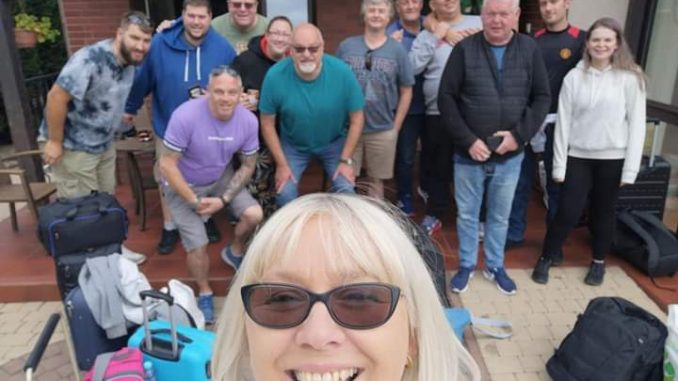 From Hel to Gdansk
We took the late morning train from the Hel pennisula to Gdansk via Gdynia . Nice comfortable train ride taking about 2 hours with a change at Gdynia.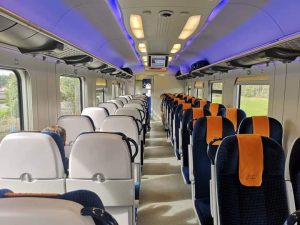 Only slight mix up we boarded the fast train from Gdynia to Gdansk and was asked to leave or cough up a lot more money to stay on the train. As tight wads we left the train at the next station however the lady ticket inspector was very nice and helpful thanks. So we then boarded a older local train which stopped everywhere. When we arrived at Gdansk Central station we ordered on our Bolt apps taxis to our out of town villa akme. http://www.akme.gda.pl situated about 4 miles from the centre so easily accessed by taxi/bus. On arriving at the Villa we attempted to book in this particular villa they decided to check our temperatures. Everyone passed except myself and my wife Kim. Oh no Covid 19 perhaps or just that we were hot and bothered by our trip as it was a very sunny hot day? I was checked 3 times before we were ushered into a downstairs coldish room. While thinking what to do. We both felt fine! We waited for another temperature check.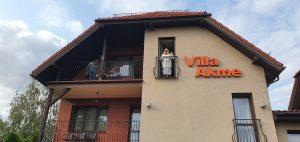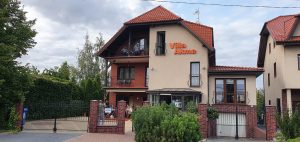 Meanwhile the rest of the group trotted of for provisions which seemed to amount to Pot noodles (Lee Cook!) Crisps, Chocolate and guess what Beer and Cider (Grant Freemantle x 24). Thanks to Richard Robinson who thought of me and brought me a nice cold large Desperados which lasted about 2 minutes! 5 minutes later Monty phoned and asked me if I wanted one too. (Thank You Monty) although he would only leave it outside the door as I was now Covid Kev. Crazy really as i was next to him on the train for the last 2 plus hours. Ha Ha yes really. After an hour my temperature had gone back to normal according to their Chinese wish thermometer. And I was covid free to explore Gdansk. First stop by taxi to Brama Wyzyna. (The High Gate). This is located opposite the main railway station and a large commercial shopping centre. Go through the gate and you are in the main street which leads down to the docks area. Nice stop to either start your tour is an Irish bar called Piwnica situated on the left as you go through the gate.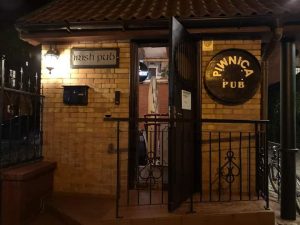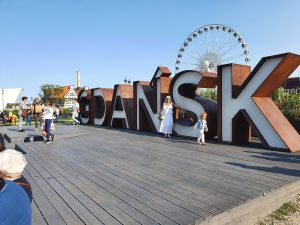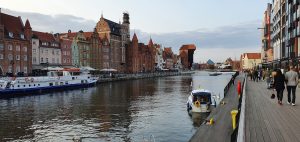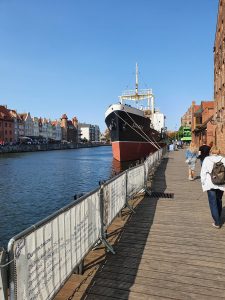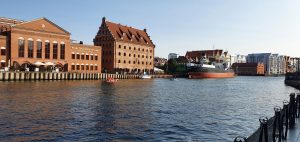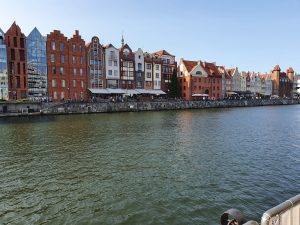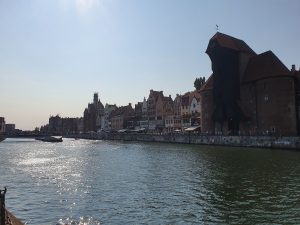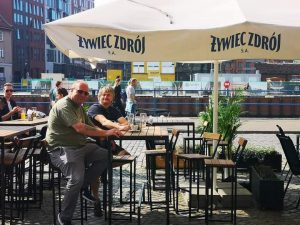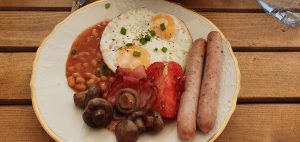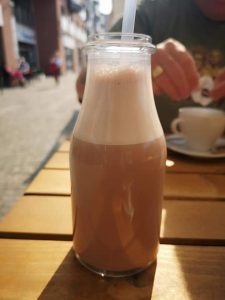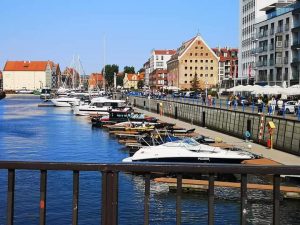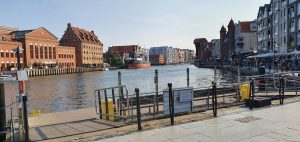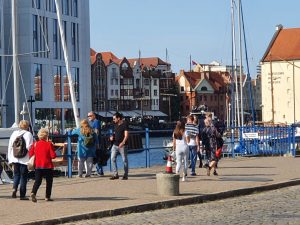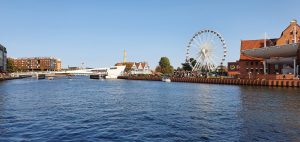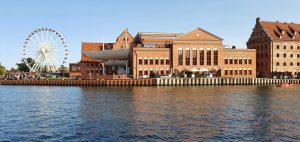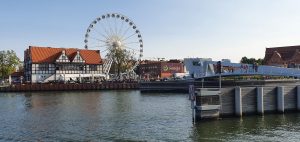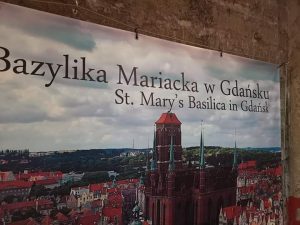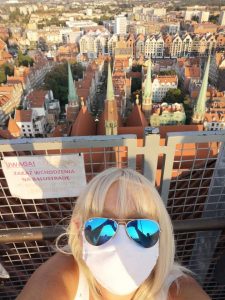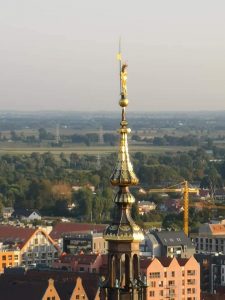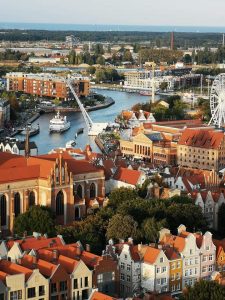 Touring Gdansk.
Over the couple of full days and 1 night we had in Gdansk we explored the town and docks area. The buildings are actually stunning and a must place to see in Poland. Most of which can be seen in 3 full days if you fancy popping across from the UK. The nightlife is interesting from live Bands, Solo singers, Duets, Karaoke and Discos. Obviously during Covid 19 this is somewhat limited. However we were very lucky as case loads in Poland were less than 20 in 100000 during September 2020. There is a host of eateries some get really busy so best to book if you see one during the day you really like. Especially if its near the dock area with entertainment. Even in September queues are common.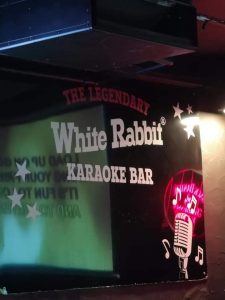 Some of our crew sang to the wee early hours.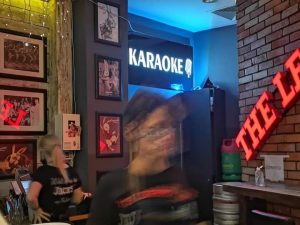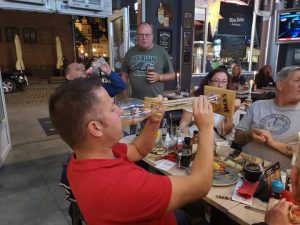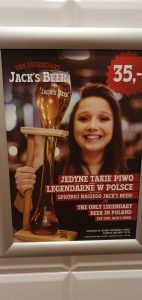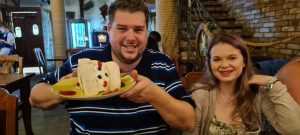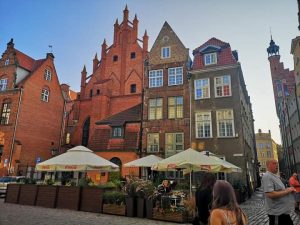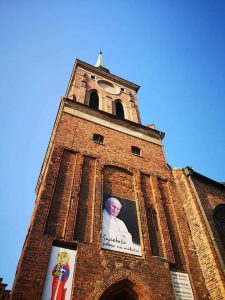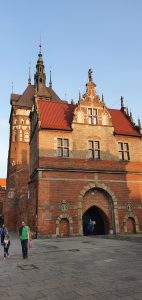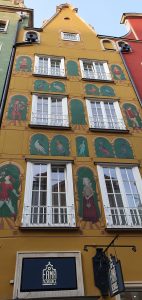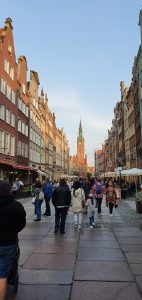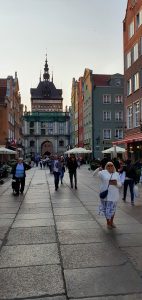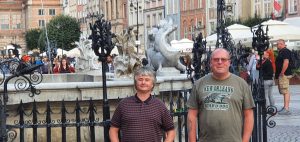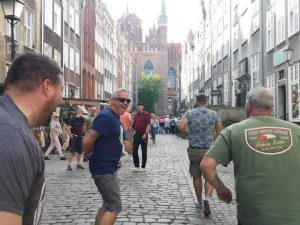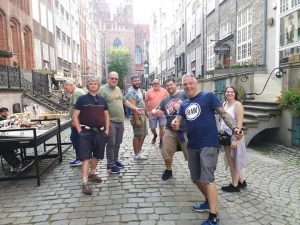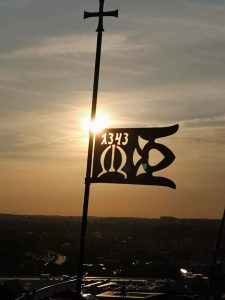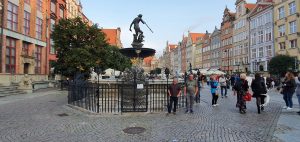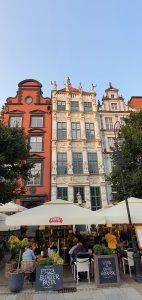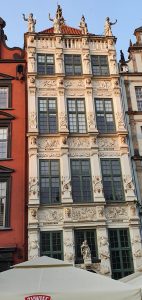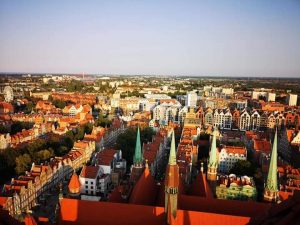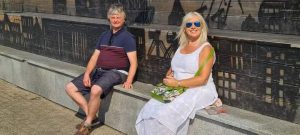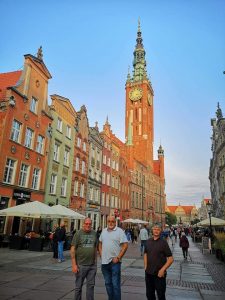 Westerplatte
On our last full day in Gdansk we decided to venture out to Westerplatte. This is a peninsula in Gdansk located on the Baltic sea. This is also one of the Vistula delta estuaries. From 1926 to 1939 it was the location of the Polish military transit depot within the free territory of Danzig now Gdansk. This area is an important area as the famous battle of Westerplatte  which was the first clash between German and Polish forces in 1939 signalled the start of world war 2. Westerplatte is most worthy of a visit very historical and a fitting memorial to the fallen. NEVER AGAIN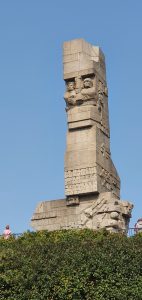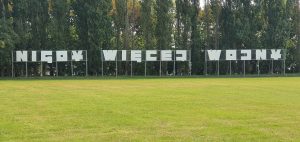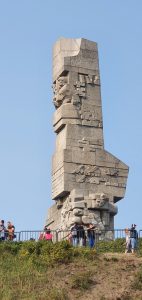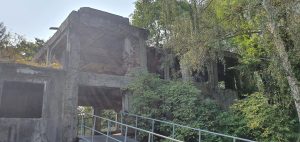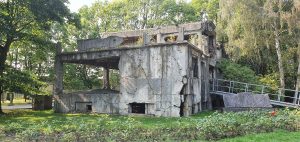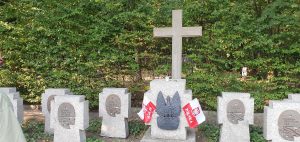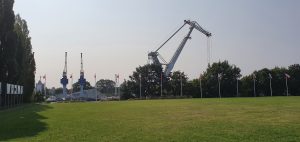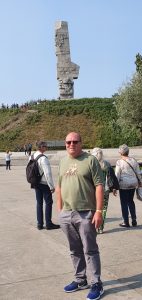 So after 3 nights in Gdansk with some rather hectic ones at the Karaoke Bar we left onto our next destination Olsztyn.