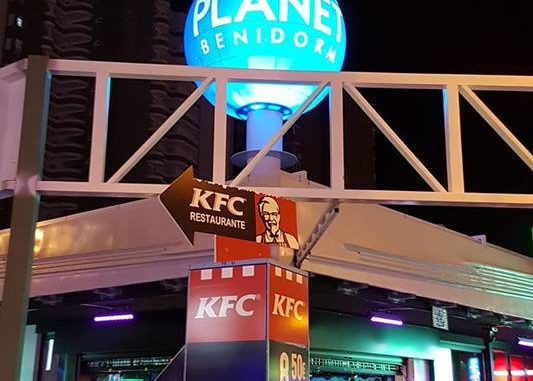 Benidorm made famous by television show of the same name is a favourite of British holiday makers and is easily accessible from loads of regional airports including Bournemouth. Pick and choose your dates and there are bargains to be had. The climate in Benidorm makes it an ideal destination any time of the year. Although it can be scorching hot in summer.
The local airport is in Alicante and is about 1 hour from Benidorm. Transfers can be arranged on line with many coach operators. Resort hoppa is a great site to get a bargain from.
We stayed in September 2017 staying at Camping Villasol with its huge swimming pool area, Bar and restaurant its ideal for families. It has some stunning grounds which are well maintained and make for an idyllic break. We stayed in a cabin style accommodation with a lovely veranda decking area and a personal parking space which is great if you have a hire car.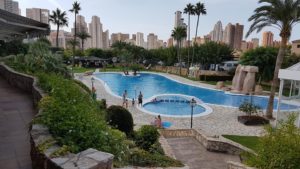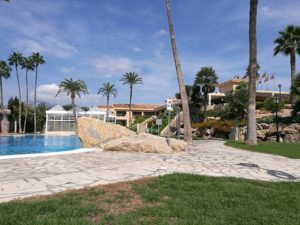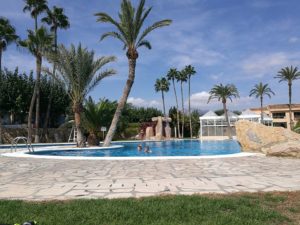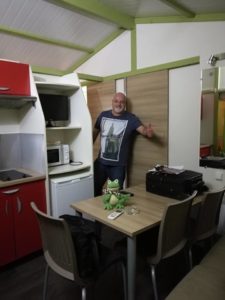 Our base was a short walk from the weekly market area and one of the many strips leading down the beach. On the strip are loads of gift shops, bars, restaurants and cabaret venues. At night time your are literally spoilt for choice of entertainment from family friendly shows to Adult only shows. From Karaoke to Live bands. Tribute shows a plenty where you can hear some incredible talented singers take of Pink to Robbie Williams or Freddie Mercury to Frank Sinatra. We had one fantastic night in Neptunes made famous by the ITV sitcom Benidorm. Sadly the characters were not there too. However we had a fantastic night there seeing about six different acts. A word of warning get there early if you want a seat! Its popular.
Planet Benidorm
Among many of the bars we visited in Benidorm one of our favourites is without a doubt Planet Benidorm. Situated on what is commonly known the main drag. Its situated about half way down on a prominent corner and is easily recognisable by a large blue planet overhead. Drinks are reasonable and the cocktails are to die for. Recently opened the whole bar is lovely and well maintained. Boasting 2 very large screens Planet Benidorm shows most sporting events. Say hi to the owner Ron Vincents and mention our site to him. You might just get some discount on your bill ! Also worth a visit for Karaoke and a lovely drink is Rons Bar and Vincents. These bars also show Football etc on there many television screens. Check out the websites http://www.planetbenidorm.com http://www.rons.bar http://www.vincents.es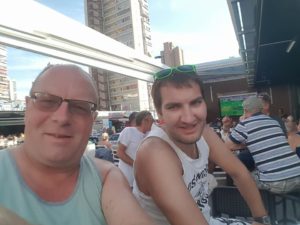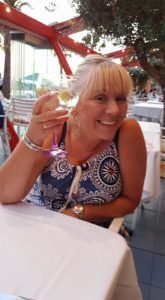 All of Benidorm is lively and fun, the beach is immaculate and the old town is really pretty with its quaint architecture and stunning views across the bay. A long walk up the mountain is a must to stand by the cross and admire the panorama of Benidorm a great picture moment. Taxis will take you to near the summit if you dont fancy the walk up or down.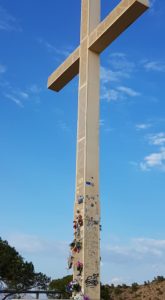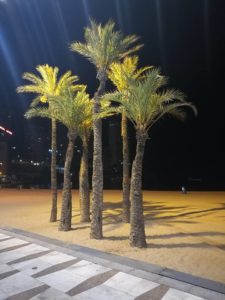 So if you want a fantastic holiday in the sun with plenty of nightlife good food and fun times then Benidorm is for you. We will be back soon.